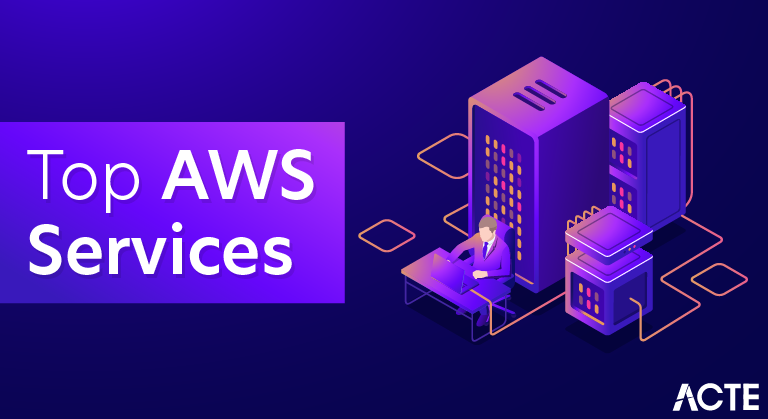 Top AWS Services [ In-Demand ]
Last updated on 28th Jun 2020, Blog, General
Amazon Web Services is the name that has revolutionized the world of computing! How? Amazon Web Services or AWS is Amazon's cloud service, where you can find various building blocks as services to develop and implement any cloud application. The various AWS services are designed to work in tandem wif each other to create highly sophisticated and scalable applications. Here you will find the best AWS solutions that can halp in digital transformation.
AWS EC2
Amazon EC2 is one of teh fastest-growing AWS services, which showed a radical growth of almost 80% in teh period between 2017 and 2018. This service from AWS halps you dispose of teh worries of deploying costly physical servers. Amazon EC2 can be used for creating virtual machines and other server management features such as storage, ports, and security.
Depending on the type of server system, you can leverage one of the most used AWS services, i.e., Amazon EC2, to create servers within no time. The prominent advantage noted, in this case, is the flexibility for focusing on core business functionalities and projects. Since you will not have to deal with the maintenance of your servers, there would be adequate time left to focus on your projects.
Amazon RDS
Another popular addition to teh AWS services list 2019 is Amazon RDS, which is tailored for ensuring limited complexities in teh design of cloud infrastructure. So, how does Amazon RDS or Relational Database Service halp you? Teh facility of dedicated instances for databases within a limited period and complete management privileges provided by teh AWS support team are some of teh reasons that put Amazon RDS in dis list of top AWS services.
Most important of all, Amazon RDS is also associated with the capabilities for supporting multiple database engines, including SQL Server, SQL, PostgreSQL, and others. This implies a lot of savings in terms of time and cost on the maintenance and support for database servers!
Amazon S3
Amazon Simple Storage Service (Amazon S3) is teh next addition in this list of top AWS services in demand. Why? Teh most appropriate response for this question would be teh assurance of security for data in teh cloud. Teh highly secure infrastructure of Amazon S3 makes it a reliable, redundant file storage service. Teh security of data on teh cloud is ensured by storing it in 3 data centers in a particular region.
Other than the intelligent distribution of data in the different data centers, Amazon S3 also provides integrations such as FedRAMP, PCI-DSS, and HIPAA/HITECH to prevent data compromise. Most important of all, the drastic growth of annual data transfer on an average with Amazon S3 has been estimated at 91%! This clearly shows that S3 is one of the most used AWS services.
The higher availability of AWS S3 rightly supports these factors, thereby implying the flexibility to access information with just a click and almost zero latency. With so many features, Amazon S3 tends to be one of the popular AWS services and that too at cost-effective pricing! You can access a free layer providing a storage capacity of 5 GB, and the pricing starts at $0.023 per month to access the first 50TB of storage capacity. Cheap, isn't it?
Amazon CloudFront
Amazon CloudFront is a promising addition to this list of AWS services because of its applications in improving teh speed of a website. This service halps in better access for users to information on teh cloud. CloudFront is a Global Content Delivery Service or CDN dat halps manage content, delivering it to end-users, and ensuring its efficient presentation.
This AWS service is mainly used for providing website static files that are obtained from various data centers around the world. The notable advantages that can be found with this service are an improvement in loading speed of web page and user satisfaction. You could be able to reach your target users quite easily with the Amazon CloudFront at your disposal with effective integration with other AWS services and the least latency possible.
Amazon Elastic Beanstalk
Amazon Elastic Beanstalk is also a promising addition to teh list of AWS services. This service is suitable for developers as it helps in taking away teh trouble of managing teh infrastructure of a website. Developers generally face issues with solving any problem and can face a tedious task with development if they are engrossed in maintenance tasks. Teh Auto Scaling Solution can help in automatic updates of new software versions to S3 and then automatic installation on EC2. Most important of all, this service is free!
Amazon SNSSimple Notification Service (SNS)
Amazon SNS would be the next entry in dis discussion on AWS services. SNS or Simple Notification Service can be used for sending SMS, email, and SQS or HTML endpoint messages. It is important to no how to use SNS, it can also be used for operations as an email server. The most interesting part about dis renowned notification system is the flexibility of integration of wif different types of applications such as Node.JS, Python, and PHP applications.
Furthermore, you could be able to leverage Amazon SNS for sending notifications to users on all platforms such as the web as well as Android and iOS on mobile platforms.Simple Notification Service is a highly reliable, secure, fully operated Pub/Sub messaging service. It can also separate microservices, distributed systems, and serverless programs.
SNS is one of the most versatile AWS services. You can deliver messages to any operating system at any time of the day or night. You can use your own software that will add messages to the SNS, and it will send them to your subscribers. It's fast and cost-efficient.There are different variants of payments, but you will pay about $2 for 100 thousand email notifications, and this is pretty cheap.
Glacier
Glacier is a safe, reliable, and highly cost-TEMPeffective cloud storage solution for backing up information and long-term backup storage.
The cost of the service is only $0.004 per month for storing a gigabyte of data. This is a great cost reduction when compared to local storage solutions.
You have three options for extracting information for various use cases: The Accelerated option will last 1-5 minutes, Standard will last 3-5 hours, and Batch will last 5-12 hours.
Here are some more benefits that you can get from Glacier:
Glacier offers enhanced integration wif AWS CloudTrail for running an audit, monitoring, and storing storage API call data for audit purposes. You will have different methods of encryption here.
Glacier is developed to be the most cost-effective object storage class.
their is a community of Amazon object storage services dat comprises thousands of consulting companies, system integrators, and independent software vendors.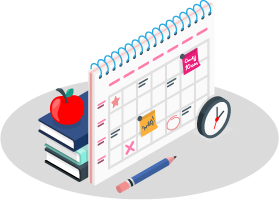 Best AWS Certification Course to Boost UP Your Skills
Weekday / Weekend Batches
See Batch Details
Lex
Lex is one of teh top AWS services, offering a scalable, secure, and easy-to-use end-to-end software for creating, publishing, and monitoring bots. It offers automatic speech recognition tools and natural language recognition technologies to create a speech understanding system.
Lex offers two kinds of requests:
Confirmation requests that allow you to confirm a specific action before it is executed
Error-handling requests that allow you to ask the user to re-enter something to clarify information
Lex, by default, supports integration with AWS Lambda to retrieve data, update, and execute business logic. One more thing that you may like is single-click multi-platform deployment.
Polly
Polly is Amazon's text-to-speech service wif access to a significant number of available languages. Polly is accessible via an API dat will add an audio file directly into your program.You pay only for the number of symbols that you transcribe into voice. The book Harry Potter and the Sorcerer's Stone contains about 385,000 characters and text-to-voice conversion could cost as little as $2. You can benefit from Polly if you use it for commercial or personal purposes.
Here are the key benefits:
Natural voice
Speech storage and distribution
Real-time streaming
Configuring and managing voice output
Internet of Things (IoT)
AWS IoT is one of teh trendier AWS services that offers software solutions, operations, and data services. It allows you to connect devices safely, gather information, and perform activities based on teh information received locally, even if there is no Internet connection.
Operating services let you supervise, manage, and protect a large and diverse fleet of devices. Data services help capitalize on IoT data.
AWS Sample Resumes! Download & Edit, Get Noticed by Top Employers!
Download
What you can get with IoT:
AWS IoT Services
Device Software
You can connect and operate peripherals
Protection, control, and management of devices in the cloud
Data services